Personalized One-on-One WordPress Training
Overview
Our Personalized 1-on-1 WordPress training course will guide you through successfully installing, building and launching a WordPress website. While sitting side by side with one of our expert trainers, you'll learn how to administer your website using plugins, shortcodes and custom menus. We'll also cover UI design and best practices for optimal user exerience. Besides building a beautiful website, our course will include the often overlooked, but extremely important, proper SEO techniques and security measures.
Our personalized training gives you the option to let us know the target areas you'd like to spend more time on. We can then tailor the course to your specific needs, interests, or trouble areas.
Requirements
Familiarity with computers
Quiet uninterrupted workspace or ability to travel to our office
Course Outline
Intro
What is WordPress
Some Stats on WordPress usage and a little history
How you plan on using WordPress & what you're interested more in learning
Installation
Installing and Setting Up WordPress
Logging Into the WordPress Admin
Selecting the proper WordPress Settings


Timezone & Date Format, Allowing Comments, Proper Media Sizes…

WordPress Admin Menu Items
Selecting & Installing Themes
Creating a Child Theme
The Divi Builder / Classic Editor
Adding & Managing Users and their permissions
Working with Content
Understanding the difference between Posts and Pages
Adding a Post


How to Add, Edit, Delete, Save as Draft, Preview, Schedule, and Publish a Post; Changing a Post's Order; How to Categorize a Post and Add New Categories; Adding an RSS Feed…

Adding a Page


Visual vs. HTML Editor; Using Page Templates; Saving Blocks to Library & Global Settings; How to Revert to a Previous Version of a Page; The Screen Options Tab…

Creating Menus


Create Menu from Pages and Adding Custom Links; Secondary Menus; Mobile Menus…

The Media Library & Photos


Photo Sizing & Load Time Implications, Online Tools, the Importance of Alt & Title Tags…

Selecting and Installing Plugins
Adding and Using Contact Forms


Creating Forms, Multiple Recipients, Deliverability Issues…

Using Widgets
Shortcodes
Design


Fonts, UI Design & Focal Points…

Legal


Copyright laws, GDPR Compliance & Privacy Policies…
Backup & Security
Database Backups
Spam Control
Security


Brute Force Attacks, IP Banning, Importance of Keeping Plugins Up to Date…
Search Engine Optimization (SEO/SEM) & Social Media
Yoast SEO
SEO Tips for your WordPress Site
Google Analytics Tracking Code
Social Media Integration
Facebook & Twitter Feeds, Linking to Your Social Media, & ShareThis Buttons…

Launch & Maintenance
Test, Test, Test – Desktop, Mobile, Tablet
Domain Names & Pointing to Nameservers
Database Backups, Theme & Plugin Updates
Form Testing
Email Setup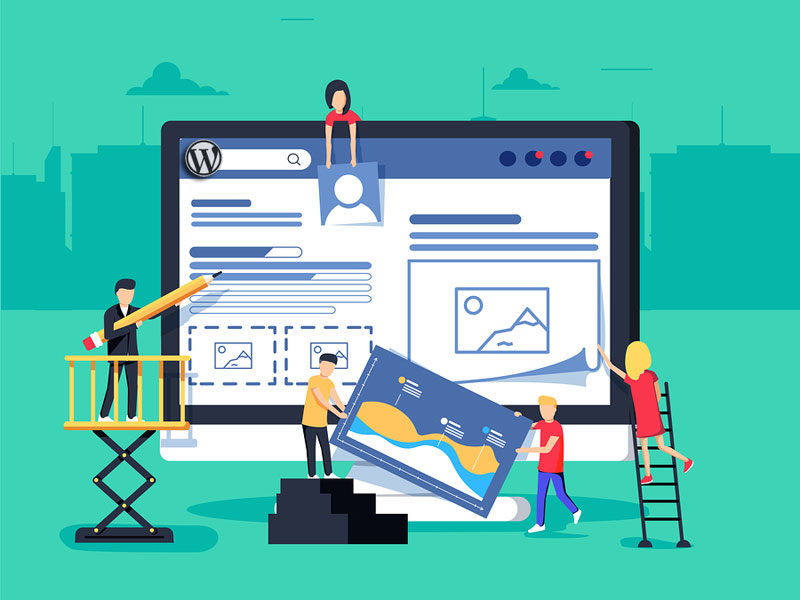 1 Day Intensive Course – $595
Additional Students $250 each (up to three)*
Typical Schedule
9-10:45
10:45-11:00 break
11:00:-12:30
12:30-1:00 lunch break
1:00-2:30
2:30-2:45 break
2:45-4:30
*Call for pricing with larger groups
2 Day WordPress Course – $825
Additional Students $250 each (up to three)*
Typical Schedule
DAY 1 & DAY 2
9-11:00
11:00-11:15 break
11:15-1:00
*Call for pricing with larger groups
Bonus
FREE HOSTING: Take our Intensive or 2 Day WordPress Courses and receive the first year website hosting for FREE*, a $159 value
TUTORIALS ACCESS: Full access to our illustrated online tutorials and videos
SUPPORT: Up to 30 minutes of follow up questions & support after the training
RESOURCES: Receive our List of Tried & True Plugin Recommendations & Online Tools
*Free Hosting For 1 Website. Hosting provided by Off the Page Creations, LLC. $159 yearly hosting fee will be charged each year thereafter for the first site, and $99 each year for any additional sites.
Interested in One of Our Training Courses?
Please fill out the form below and we'll get right back to you!