Add Email Filter in Gmail
Where to Find Your Spam Folder in Gmail
Click to enlarge.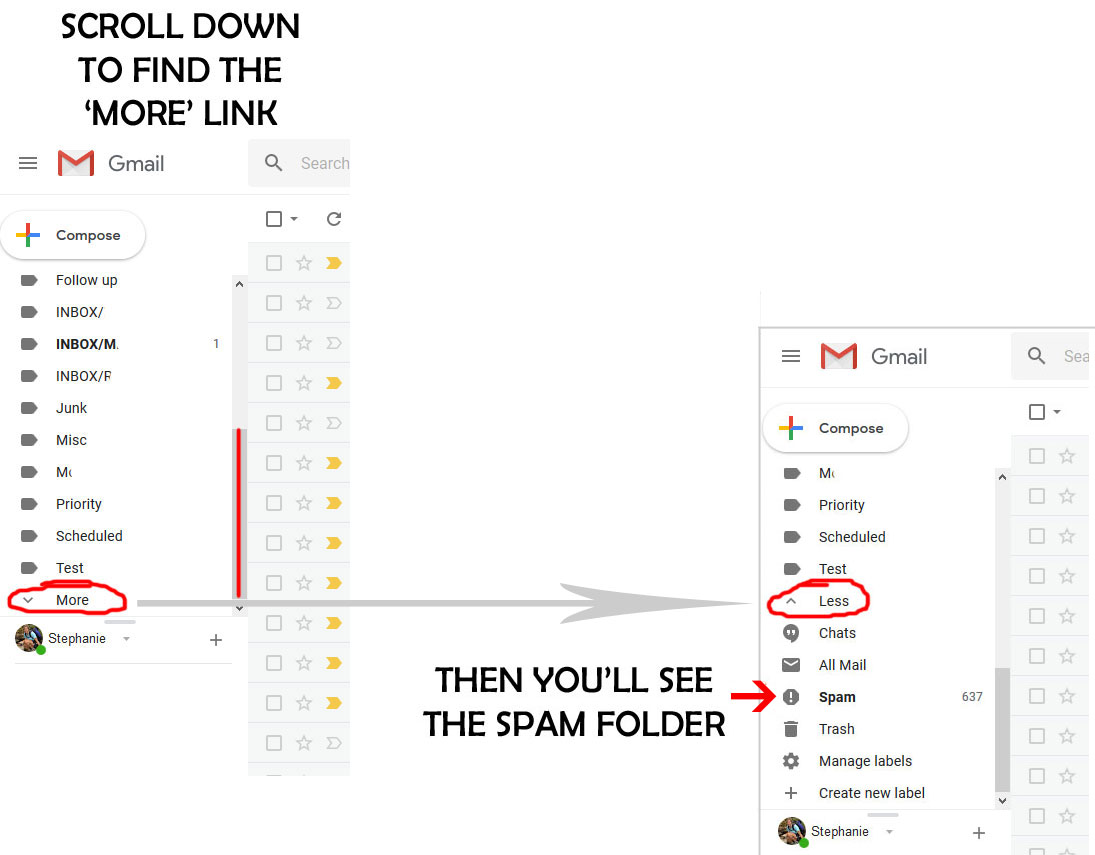 Stop your website's contact form from going into Spam
Log into Gmail.com and click the icon that looks like a cog wheel. Go to the 'settings' tab.
Click the 'Filters and Blocked Addresses' tab and then click 'Create a new filter'
Type in the EXACT wording from the SUBJECT LINE of your form into the subject area & click 'Create filter'. If you're not sure, find an old email form in your email box or spam box.
Check 'Never send it to Spam' and 'Create Filter'
These steps are for Gmail, but other email programs will have the same basic steps.