Domain Name Registration
Your domain name is the address or URL that people will type in to a web browser to get to your website (example: www.offthepagecreations.com). Domain names are unique addresses on the internet. No two parties may ever hold the same name. You want it to be easily remembered by your potential customers. Your domain name can be your business name or something catchy about your business. It's actually best if you can incorporate a keyword about your business or service into the domain name (for example: www.offthepagemobile.com).
REGISTRATION PRICING:

Domain Extension
Price
.COM, .WEBSITE, .CLUB
$30.00
.NET, .BIZ, .INFO
$35.00
.ORG, .US
$25.00
.PARTY
$50.00
DOMAIN TRANSFER FEE: $40.00
If we register your domain name for you
When we register a domain name for our clients, you are listed as the owner, and we are listed as the administrative and technical contacts. This ensures that we get reminders 90, 60, and 30 days before a domain name is set to expire. We also regularly check our master account to monitor domains that are coming up for renewal. If we do not receive payment for your domain name, we reach out to you to see if you want to renew it. We would never let a domain name expire, unless we hear from you that you do not want it any longer. Most companies out there are so automated that they can not reach out to you, and as a result your website and email would be down by the end of the day. If you let us register your domain name, you can rest assured it's in good hands.
If you register your own domain name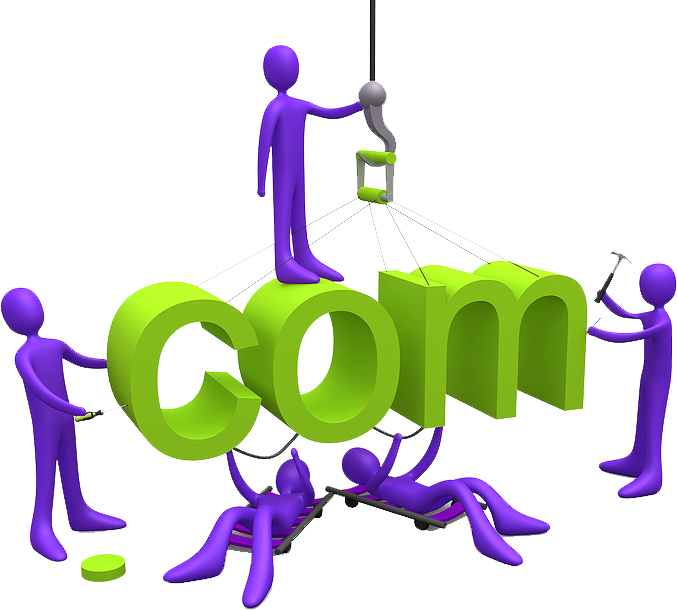 So often we hear that someone's website and email are down and they don't know why. When we research it, we find out it's because their domain name has expired. Normally when a domain name is due to expire, an email is sent out to the email address on file. Unfortunately, often times people change emails, or the email gets caught in a spam filter and they don't get the notification. If you don't receive the email and your domain name is not set to auto renew, it will expire. Even if your domain name is set to auto renew and the credit card on file has expired (as credit cards do every few years), your domain name will not renew and it will expire. Luckily domain names are held in your name for 45 days, and it can be renewed by calling the registrar and paying an additional fee. The down time can be very disruptive to your business though.
Domain Name Transfers
If you've already registered your domain name through another registrar, but would prefer that we monitor it for you, we can transfer it to under our management. You will still be listed as the owner of the domain name, and we would be listed as the administrative and technical contacts. Owning your own business gives you many details to worry about, don't let this be one of them. Let us take care of it for you, so you have peace of mind.
Domain Extension Definitions
Here are some popular extensions and what the differences are.
.com – the most popular and best to get for a business
.org – for non profit organizations
.net – originally for network related organizations, but now is more similar to .com and nice to get along with a .com so noone else has a site that could be mistaken for yours.
Note – if there is already a .com name I wouldn't suggest getting the .net version because people are more apt to type in the .com and they might mistake that site for yours.
.biz – just for businesses although the .com is more popular
.name – is for individuals
.info – is synonymous with information
.mobie – just for mobile devices
.us – is for any US citizen or company
There are now more than 1,000 top-level domains (TLDs). Just to name a few: .accountant, .actor, .art, .attorney, .band, .bar, .business, .cafe, .care, .church, .club, .company, .consulting, .deals, .dentist, .design, .engineer, .expert, .finance, .fitness, .florist, .gifts, .global, .help, .industries, .media, .menu, .photography, .properties, .science, .services, .shop, .site, .store, .tech, .vacations, .wedding, .wiki, .xxx, .yoga. Costs vary on these TLDs, and not all registrars offer all options.
I'd suggest registering the .com first since that is the standard and what people are used to, but these are a fun way to advertise your site in addition to the .com.