Our Clients
We really enjoy working with many types of industries over the last 19 years. Here's some of our clients.
Agriculture
Morse Hillside Farm
Books / Authors
A Parent's Message – The Program
Sofreh: The Art of Persian Celebration
Tariku Bogale
Tobacco Sheds of the Connecticut River Valley
Winter's Graces
Business Services
Abacode Cybersecurity
Eldons, LLC
Franchise Ventures
McLure Packaging Systems & Supplies
Child Services
Babies to Boomers, Nannies & Eldercare
BHS Analytics
The Francis Foundation
Construction
High Country Restoration (for log homes)
McFixit, Handyman
Quality Installation, Tile & Carpet
Vermont Custom Concrete
Virginia Crawl Spaces
Consultants / Advice
Competitive Advantage Group (CAG)
Juturna Consulting (Water Resource Engineering)
Mike Santoro, Educational Consultant
Premier Alliance (Cell Tower Lease Advocates)
Transition and Change Partners, LLC
Wealth in Diversity, Healthcare Consulting
What Would Mom Say
Consumer Services
Clubhouse Camp
di Stefano Landscape Designer
LR Pest Elimination Services
Meryl's Termite and Pest Control
Middlebury Church
Morning Dew Landscaping
Normandy Farm
The Portrait Gallery, Photography
Puroclean VT
Signature Styles Hair Salon
Strategic IT Solutions
Uniquely Yours Interiors of Tampa
ValuDirect
Defense & Government
Adjutants General Association of US
Burlington Police Officers Association
Dr. Dan Freilich for U.S. Congress
National Guard Association of VT
Vermont Political Revolution
Education & Training
ADES Language School (English Classes)
Annette's Preschool
Heather Morris School of Dance
New England Ballet Conservatory
Positive Solutions for Success
Vermont Music Educators Association
Environmental
Carbon Free Zone
Compostable Goods
Industrial Environmental Carbon
Ranger Environmental Services, Austin TX
Festivals & Events
Green Mountain Chew Chew Festival
South End Arts & Business Association
Financial Services
Accu-Rite Payroll Services
Lori Lustberg
Northern Economic Consulting
Total Financial Picture Coaching
Florists / Gifts / Art
Irene Hayes Florist
Village Green Florist
Food & Drink
Baker Distributing
Junmai Station Kiosk Restaurant
McCadam Distributing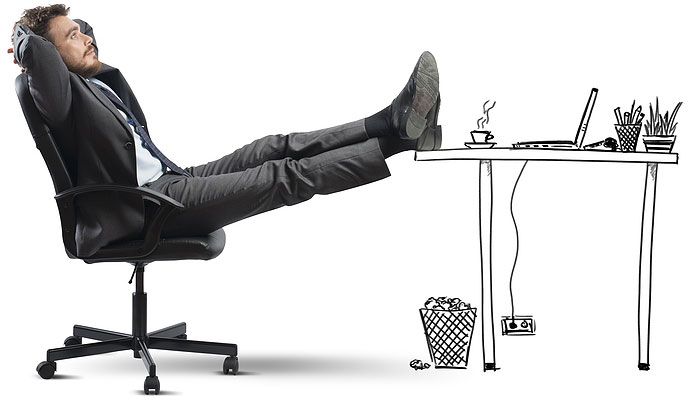 Healthcare / Medical & Fitness
Allison Hicks, Doula & Sleep Coach
Associates in Couples Counseling
Marriage Quest, Couples Counseling
Orthopedic Foot & Ankle Consortium / AKA Dr. Fixbones
Sexploration, Counseling
Soma Mobile – In Home Esthetician Service
Vermont Radiologists
Zumba – Deb Matthews
Insurance
Champlain Insuring
John Geno Insurance Agency, Inc.
Advantage Bail Bonds
Cohen & Fitch, Lawyers
Employee Justice
Jones Fletcher, P.C.
Lance L. Fletcher – DWI Attorney
The Law Offices of J. Scott McMahon
The Law Offices of Jon Norinsberg
The Law Offices of Lance L. Fletcher
The Law Office of Robert Georges, Esq
Schoolcraft Justice
Leisure & Tourism
Amore Destinations
Arkansas National Guards Museum
Lone Birch Motel
Shelburne Shipyard
Vermont Lake Region Fishing
Manufacturing
Adams North Barre Granite
Brushtruck Skids, by Kimtek
EcoFasten Solar
Kimtek Corporation
Poulin Grain
Woodline Lumber
Music & Entertainment
Brandon Music
Digital DJ
Ellis Music
Rick & The Ramblers
Vermont Blues Society
Vermont Lakes Region Fishing Show
Yangaroo (Digital Media Management & Distribution)
Non-Profit
Emmas Foundation for Canine Cancer
Foundation for Alcoholism Research
Parkinson's Association, VT Chapter
Simon Project
Real Estate
A.G. Development Group
Adobe Homes
Covered Bridge Home Inspections
Cramer Home Inspections
Homestead Design Inc.
Milot Real Estate
Westchase Community Association
Retail
Christopher McBride, Maple Products
Elegant Platform Beds
Got That Furniture
Kidstructive Fun
Lifesaving Systems Corp
Petfood Warehouse
Poulin Lumber
Red Barn Fundraising
Rumblewear Inc., Clothing
Shop the Docks
Total Biometrics
WaterBOB