Hosting Services
Every website needs a "home". There are many hosting providers out there. We offer website hosting to give you the peace of mind knowing that your website has a nice, secure home on one of our dedicated servers.
Our servers are monitored 24/7, and are housed in a fireproof building, with a generator backup. There is a daily snapshot of the entire server which is housed off-site. We take site security seriously, and utilize proactive security practices to keep your website safe.
Unlike bargain web hosting companies, we limit the number of websites that we put on our server to ensure the quality and speed of your website. This is especially noticeable if you have an e-commerce or database driven website, which almost all are these days.
If you already have a web host, we can work with them to upload your new site.
Standard Hosting Package – $13.25/month ($159 per yr.)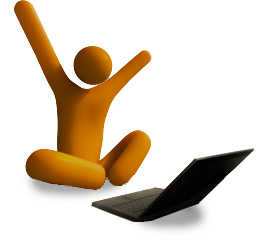 99.9% Uptime
Free setup
Email Accounts: 20 / SPAM Filtering / 200 MB per mailbox
Data Transfer (monthly bandwidth): 50 GB
Disk Space: 5 GB (Disk space = storage space on the server)
MySQL databases: 5
PHP scripting
FTP access
cPanel Access
Free SSL
Additional website hosting packages at a discounted rate of $99 per year.
Enhanced Hosting Package – $20.00/month ($240 per yr.)
99.9% Uptime
Free setup
Email Accounts: 50 / SPAM Filtering / 500 MB per mailbox
Data Transfer (monthly bandwidth): 50 GB
Disk Space: 10 GB (Disk space = storage space on the server)
MySQL databases: 10
PHP scripting
FTP access
Plesk Control Panel Access
Free SSL

We also offer maintenance packages that include hosting. Learn more …