Web Services
At Off the Page Creations, we take the time to create websites that connect you with your clients. Every website we build is unique and is created by the synergy between designer, coder, and customer. Our professionally designed websites are visually pleasing, search engine friendly, and easily maneuverable. We take into consideration User Interface (UI), and make sure your clients have a pleasant User Experience (UX), on your site and can find what they need quickly and easily.
Just like our graphic design process, you work directly with the coder and designer during website construction. We know that creating a website can be confusing, which is why we strive to make this process easier for you. Our goal is to create a website that stands out from the crowd.
From the time you sit down with our team during your free consultation to the very last site detail, you'll be involved in the site design process.
An Off the Page Website Includes:
Custom Design
Responsive to accommodate mobile, tablet & computer (mobile friendly)
Content Management with the ability for you to update the site after if you'd like
Search Engine Optimization (SEO)
Blog On-Site
Slideshow / Photo Gallery
Contact / Request Quote Form
Social Media Integration
Newsletter Signup Slideouts
Personalized VIP Treatment
Websites We Offer: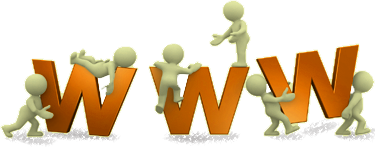 Additional Website Services:
When it comes to competing in today's business world, having a solid Internet presence is vital. At Off the Page Creations, our goal is to create a successful and functional site that will help you build brand awareness. Whether you want a website laced with information or a dynamic site complete with animation, we'll build you a site that jumps off the page.